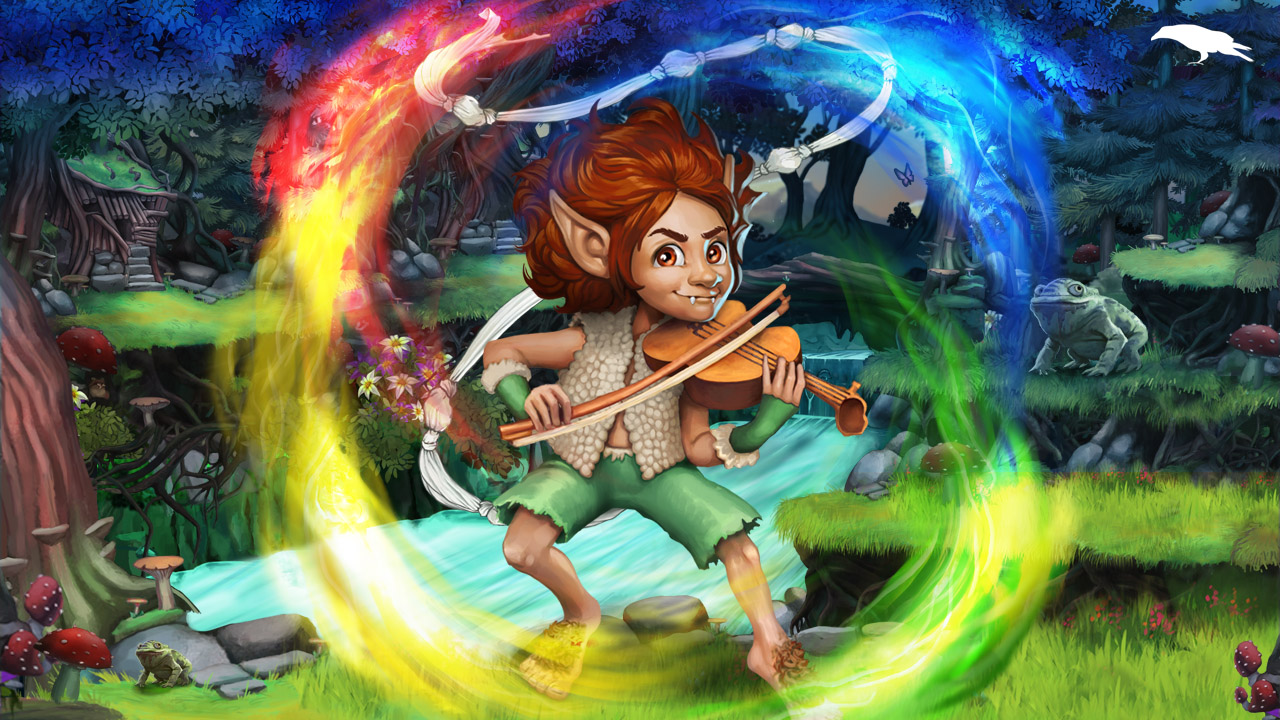 Trolle and the magical fiddle – a musical platforming adventure where music is your superpower!
The game is inspired by the music- and audiobook by Alexander Rybak by the same name. Trolle and the magical fiddle has received a lot of praise and has already spellbound its listeners and readers alike.
Trolle and the magical fiddle is a totally unique platformer with all the game mechanics you could wish for from a platformer, but with a musical twist.
To defeat the evil Troll king, you need to master the fiddle. This will enable you the control the game world which is full of enchanting, scary and whimsical creatures, surprising obstacles and a magical tail that gives Trolle new skills.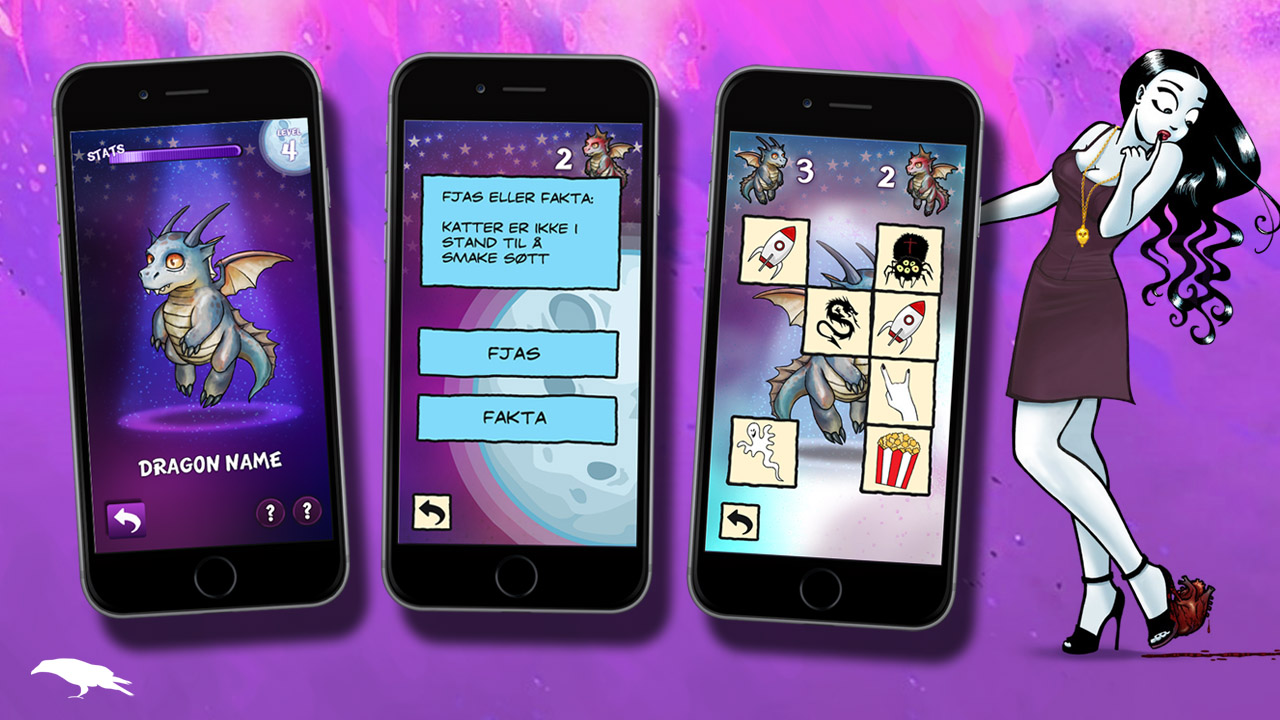 Lise Myhre's heroine and comic character Nemi dressed in black is a character with wide appeal across age groups, genders and countries.
Nemi's world is full of exciting, potential game elements in form of characters, situations, histories, geek culture and themes from movies, music, animals, games, fantasy and sci-fi.
The goal of the Nemi-game is to create a fund and engaging social experience – an addictive and entertaining social trivia game that you can play alone or together with friends.
The game is full of wondrous, nerdy, fun-fact questions about things you didn't know you wanted to know about! All of this in a cohesive Nemi-setting, where the player additionally can raise their own dragon!
This is the first time Nemi will be made into a game in Nemi's 20-year old history as a comic.